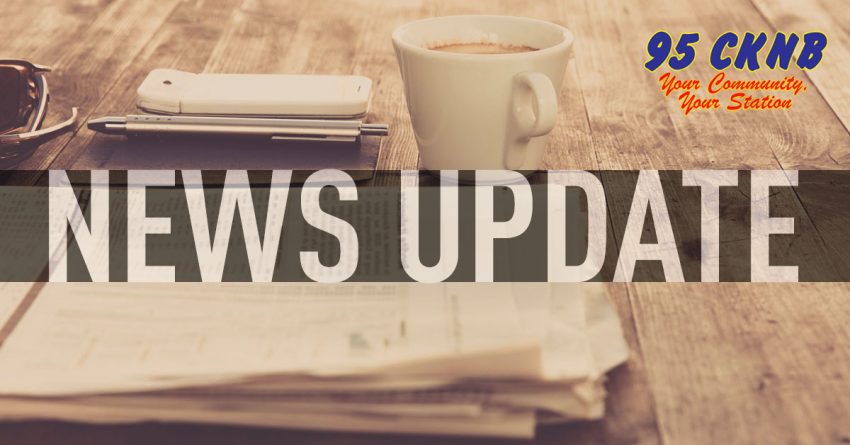 CKNB NEWS UPDATE TUESDAY NOVEMBER 19 2019
—-
CAM – 5% LOCAL
The Campbellton Regional Chamber of Commerce is challenging area residents to
purchase their Christmas gifts locally.
A statement from the Chamber is looking to get people to buy at least
5-percent of their gifts at local retailers this year.
For the 25 days leading up to Christmas the chamber will be releasing
information on products and services via their Facebook page.
The 5-percent challenge has popped up around the Maritimes as a way to combat
online shopping and out of area purchasing.
—-
CAM – COUNCIL ANNUAL REPORT
Campbellton's 2018 annual report has been released detailing things such as
salaries, population and tax information.
At the end of 2018 the city had a population of just under 69-hundred with
operating budgeting expenditures of over 14-million-dollars.
Attendance of mayor and councillors at meetings along with individual
salaries are listed as well.
The full report can be found on the City of Campbellton Facebook page.
—-
CAM – SNOW GOOD
Not too much positive has been said about the early snow we have gotten in
the region but for those looking to take to the slopes its could mean an
early season.
Greg Dion… manager of Sugarloaf Provincial Park in Atholville tells the
Tribune they have started making snow to combine with the 26 centimetres that
fell meaning they could be open for skiing by November 30th.
Dion says continued colder temperatures with some help from Mother Nature are
what's needed to get the skiing season at Sugarloaf underway.
—-
CAM – CHAMBER MEETING
The Campbellton Regional Chamber of Commerce's annual general meeting is
coming up on the 27th.
Financials from the 2018/19 year will be presented as well as the role and
direction the Chamber will be going this upcoming year.
The president and CEO of the New Brunswick Economic Council Thomas Raffy will
be the guest speaker focusing on challenges in the workforce and immigration.
The meeting takes place at the Quality Inn on November 27th from 5:00 to
7:00pm. Those interested can contact the Chamber.
—-