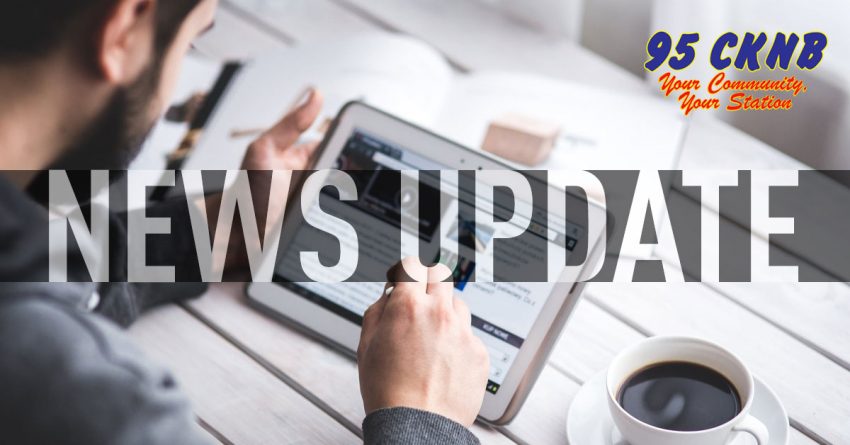 CKNB NEWS UPDATE WEDNESDAY APRIL 1 2020
—-
CAM/MIR – TESTING GAPS          BILL/CBC/BRIEFING               WED AM
Provincial numbers released yesterday show some gaps in testing for COVID-19
across New Brunswick with Miramichi and Campbellton trailing behind.
Zone-5 or the Campbellton region has only had 104 test done with zone-7 or
Miramichi only showing 138… compared to the Moncton area which has
administered over 1,200 tests.
Dr. Jennifer Russell says she's been told by a collegue one issue is people
showing symptoms don't want to be tested so they aren't calling 811.
Russell says this is allowing the virus to hide and she is encouraging people
to call if they are symptomatic.
——–
CAM – ARESENAULT INTERVIEW
During an interview with CKNB… MP Rene Arseneault implored people to listen
to the direction of public health officials.
Arsenault also outlined federal government programs for employers and workers
asking employers to use federal subsidies to keep employees on payroll.
—-
CAM – SEWAGE CASE
The environmental charge against the Town of Dalhousie was postponed in
Campbellton provincial court on Monday as it was deemed a non-urgent case.
According to the Tribune the case, in which the town entered a not guilty
plea, will now take place on October 14th as opposed to an April start.
The charge says the town ceased to operate a wastewater works without the
written consent of the minister.
Dalhousie Clerk Gilles Legacy has said it stems from shutting down a sewage
lift station due to heavy rain and the province was notified with the same
protocal it had followed in the past.
—-
CAM – FOOD BANK UPD
The Restigouche County Volunteer Action Association says they are facing a
perfect storm of challenges with businesses closing and losing volunteers.
Executive Director Rachelle Ouellette says conservative estimates say food
bank usage could double in the next three-to-six weeks and donations are
needed.
You can donate at canadahelps.org under R.C.V.A.A… canned goods can be
donated but need to be isolated for two days making it challenging for staff.
For clients needing food assisistance you can contact the association to make
a pickup appointment.
——–
CAM – LISTUGUJ BRIDGE
Listuguj First Nation has informed residents that further restrictions on the
JC Van Horne Bridge resulting in them being unable to access Campbellton with
few exceptions.
A release by council says residents can only travel across the bridge as
essential personnel or for medical appointments or medical emergencies.
Council says trips to grocery stores, pharmacies and hardware stores are no
longer considered essential.
More information is expected today as council says they are working with all
levels of government to find a solution.
——–
NB – ENHANCED PLAN
Premier Blaine Higgs says an advanced pandemic operational plan could be
coming as soon as tomorrow.
Higgs at yesterdays briefing said it will provide details and guidance on how
the heathcare system will handle increased cases of COVID-19 taking into
account both best and worst case scenarios.
The Premier says the plan will allow the province to prepare for all
situations it we may encounter as the pandemic continues.
—-
NB – IRVING DONATION
J-D Irving Limited is donating one-million dollars to help offset the growing
demand on New Brunswick's network of 60 food banks due to the financial
hardships caused by the COVID-19 outbreak.
It's anticipated that there will be as much as a 50 per cent increase in
demand at some food banks.
In addition to increased demand, many food banks have lost their ability to
raise funds _ thrift stores and other venues have had to close.
With school closures and the cancellation of other youth programs, there is
also a need to replace breakfast and other meal programs.
—-
NB/SJ – LUBRICANT PLANT
Irving Oil has reconfigured its lubricant plant in Saint John to add hand
sanitizer to its production line.
A Facebook message from the company made the announcement saying they are
looking to support the essential needs of the community.
The company says the existing workforce at the plant is working on the
project but offerered no details on when it would be available.
Premier Blaine Higgs commended the company to CBC as one of many in the
province 'stepping up' to help.
—-