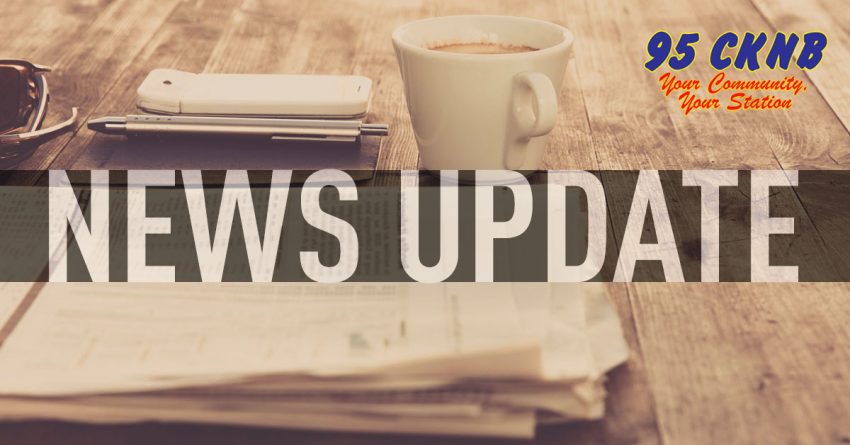 CKNB NEWS UPDATE WEDNESDAY AUGUST 19 2020
—-
CAM – BUDGET DEADLINE
Campbellton's CAO says if the province tightens the budget submission
deadline again this year it could be a challenge.
Last year the province required all municipalities to have budget
documentation in by mid-November as opposed to late December… there is talk
it could happen again.
Manon Clouthier tells the Tribune with the recent departure of comptroller
Kelly Laflamme combined with having to start budget work during summer
operations, it would be challenging.
Clouthier does say they have pulled of budgets in the past with staff missing
and will again if it comes to that.
—-
CAM – UNSIGHTLY DAL
Dalhousie town council has officially named two more properties for demolition
as they have been ruled unsightly.
According to the Tribune properties on Princess and Victoria Street face the
wrecking ball along with two others named at past meetings.
There are other properties the town is watching, but Mayor Normand Pelletier
says even with the province reimbursing there is only so many they can afford
to take down.
Pelletier says the properties that deem a safety hazard are the priority with
four meeting that criteria this summer.
—-
CAM – SCHOOL PRIORITY
The province has placed the long-awaited new K-8 school in Campbellton fourth
on its priority list.
A release by the province says the list will provide transparency in the
decision making process, although provided no timelines on when construction
would take place.
Construction of the over 23-million-dollar school was orginally slated to
begin on the land behind Sugarloaf Senior High in 2019, but was stalled as
part of the governments cost saving measures.
The new school will replace the aging Campbellton Middle School and the Lord
Beaverbrook School, as well as the now closed Tide Head School.
——-
NB – ELECTION
The former Deputy premier to Blaine Higgs has declared that he'll  be running
for the Liberals in Shediac Bay- Dieppe in next months election.
The nomination of Robert Gauvin was announced by Liberal Leader Kevin Vickers
yesterday.
Gauvin left cabinet and the progressive conservatives in February in  protest
over his government's health-care reforms that would have seen the overnight
closure of emergency rooms in rural hospitals.
The government later scrapped that plan amid public backlash.
Premier Higgs spent the first day of the campaign –  making a first stop in
Oromocto where he issued a promise to improve mental health and addiction
services if his government is re-elected.
—-
NB –  VOTER CHANGES
Meanwhile, Elections New Brunswick will be forced to spend an additional
one-million-dollars on personal protective equipment and extra staff to deal
with holding an election in the midst of a pandemic.
Chief electoral officer Kim Poffenroth tells CBC Premier Blaine Higgs was
made aware of the extra costs a few weeks ago before the election was called.
Voters will be asked to wear masks on election day and follow physical
distancing protocols. Those who would rather avoid crowds on September 14th
can also opt to vote by mail-in ballot.
—-