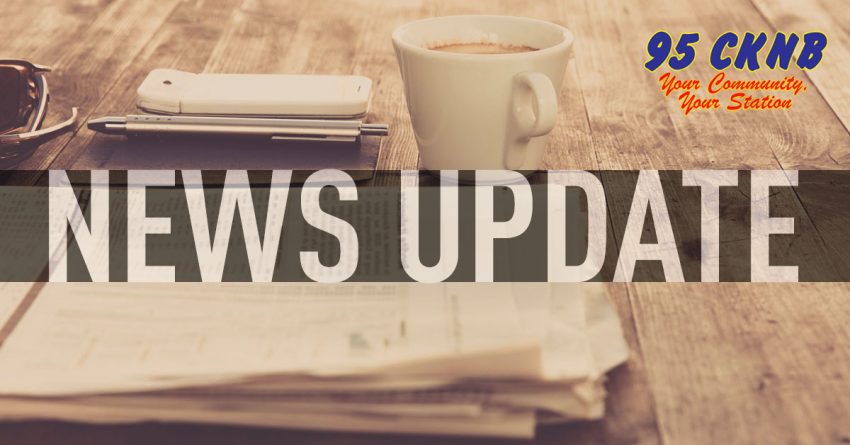 CKNB NEWS UPDATE WEDNESDAY DECEMBER 4 2019
—-
CAM – RRSC GLYPHOSATE
With the continued approval of glyphosate (Gly-foe-sate) in provincial
forests the Restigouche Regional Service Commission has decided to stay out
of the conversation.
According to the Tribune… Kedgwick Mayor Janice Savoie brought concerns
from a local environment group around the pesticide to the group's last
meeting.
Savoie said they should proceed with caution, because some municipalities
including hers live with the forest.
After discussing the contentious issue the commission decided to take no
position in the matter and leave it up to individual municipalities.
—-
NB/CAM – HOSPITAL UPDATE
Services are getting back to normal after the management imposed extreme
measures at Campbellton Regional Hospital, but that won't be the case for
labour and delivery.
Vitalite Health has announced the department will continue to be closed till
December 23rd due to a lack of pediatricians.
All deliveries will be referred to Chaleur Regional Hospital in Bathurst over
an hour away, but pregnant women can still go to Campbellton Regional for
assessment and basic services.
Pediactrics will also be effected with interruptions in services today and
tomorrow as well as from December 16 to the 22nd.
—-
CAM – FIRE RUBBLE
The debris left over from the August 21st at the former Pik-Quik convenience
on Water Street is being removed by the City.
According to the Tribune council deemed the lot unsightly and awarded a
contract in the amount of 85-hundred-dollars to get it cleaned up.
The motion also authorized city staff to seek reimbursement for the cost from
the owner of the lot.
RCMP and the Fire Marshall's Office declared the summer fire of the closed
store suspicious.
——-
NB – AG on GROUP HOMES
New Brunswick's auditor general says the province is failing vulnerable
children in group homes.
Kim MacPherson says in a report released today that she is troubled by the
increase in children aged five and under living in the facilities.
She says poor planning, ineffective standards and weak monitoring by the
Department of Social Development are placing children at risk.
MacPherson says the failure to adequately manage the placement and care of
children can result in suicide attempts, addictions, long-term mental health
challenges and homelessness.
—-
NB/MIR-Another bad doc
A Miramichi doctor has been suspended for having an improper relationship
with a former patient.
Dr. Alexandre Lubin, a general surgeon, has been suspended by the College of
Physicians and Surgeons for one year, according to CBC.
Dr. Lubin admitted to professional misconduct but did not expressly admit to
the fact there was sexual contact on two occasions.
—-