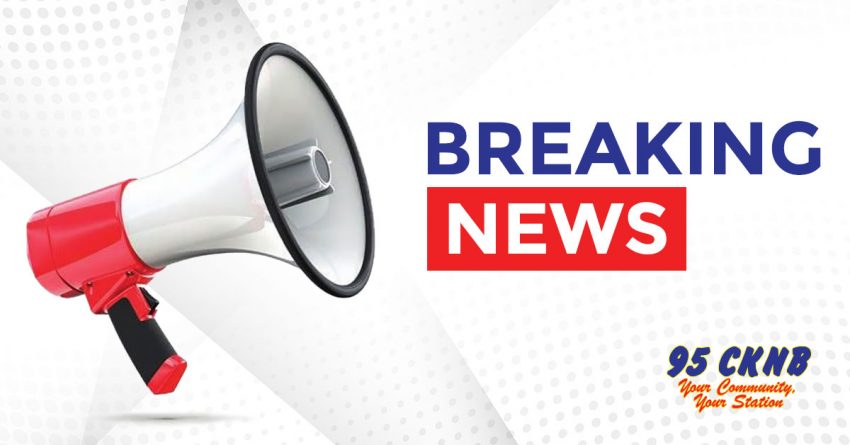 CKNB NEWS UPDATE WEDNESDAY JANUARY 13 2021
—-
CAMP-DAL RECOUP
Losses due to Covid-19 in Dalhousie will be recouped.
The town has been approved to receive more than $85,000 from the province to
cover the losses during the pandemic.
Town clerk-administrator Gilles Legacy tells the tribune the town can choose
to spend the money however they see fit, and suggested another solar powered
speed indicator to be installed.
Campbellton did not submit an account because they say they expect a surplus
from the savings of Restigouche River Experience center and Campbellton
Regional Memorial Civic Center closures
——–
NB/MIR-Legere hearing
Serial killer Allan Legere, known as "the Monster of the Miramichi" is
scheduled for a parole hearing today.
However, some who lived through his terrifying rampage 31 years ago — when
he escaped custody and killed four people — warn that he cannot be
rehabilitated.
The 73-year-old has the right, up until the last minute, to waive the hearing
before the Parole Board but it appears as though it will proceed.
Rick MacLean — co-author of two books on the killer — says the 72-year-old
is a psychopath who can't be trusted not to return to violence.
——–
NB-Two deaths
Two residents of a long term care home in Saint John have passed in
COVID-related deaths.
Officials say the individuals at the Shannex nursing home, one in their
seventies and the other in their eighties, had underlying health issues…but
also tested positive for the virus which contributed to their deaths. The
province has now recorded 11 people dying because of the virus.
Dr. Jennifer Russell also announced 17 more cases yesterday as the second
wave continues to surge around the province with 219 active cases in every
region except the Miramichi. There have also been a number of possible
exposure sites and times….you can see a list on the government website
gnb.ca.
——–
NB-Food banks
With all the COVID-19 restrictions in place, pressure continues on food banks
around the province…but they are hoping a new computer system linking them,
will help ease that pressure.
Chantal Senecal, director of Moncton's Food Depot Alimentaire, tells the
Times and Transcript it's a huge thing that will give them an accurate
picture of what's working and not working…and where the numbers are when it
comes to demand.
That demand was up initially at many food banks because of the pandemic
because so many people lost work. Things have eased a little after people
starting receiving the federal CERB benefits…and food bank usage was even
down a little for the last three months of the year compared to the same
period in 2019….but there's still an average of over 17,000 people relying
on food banks in the province.
—-