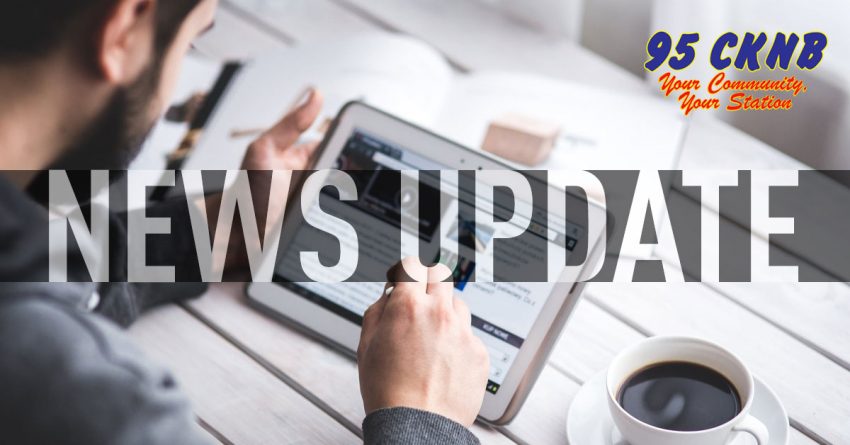 CKNB NEWS UPDATE WEDNESDAY MARCH 4 2020
SHELTER APOLOGY
House of Nazareth Executive Diretor Jean Dube has issued an apology for
comments he made last week while discussing a new user fee at the shelter.
In the interview with the Times and Transcript …. Dube went on to say that
those who won't want to pay are probably doing drugs and weren't interested
in helping themselves.
Dube posted a video apology on Facebook over the weekend for his choice of
words – saying everyone who comes to the shelter is a human being who needs
their help.
Dube says a press conference later this week will clarify how the new user
fee will be implemented, but did say the maximum fee would be 300-dollars a
month and how much would be charged would be dependant on guest's income.
——–
CAM – SEX SENTENCE
A Saint-Quentin man was sentenced in Campbellton on Monday to 90 days in jail
for having sex with a minor.
The identity of the 30-year-old man is under a publication ban to protect the
identity of the victim.
The Tribune reports RCMP were contacted by the parents of a 14-year-old girl
in August of 2018.
The Judge noted that while the 14-year-old took part willingly she was not
old enough to consent.
The man was also ordered to submit a DNA sample and will placed on the
'National Sex Offenders Registry' for the next ten years.
—-
NB/MCTN/CAM – PRIMARY HEALTH SURVEY
The New Brunswick Health Council is conducting a telephone survey with
thousands of residents about their experiences with primary health care in
the province.
CEO of the independent health care monitoring agency Stéphane Robichaud tells
CBC the information will help them evaluate the quality of care in New
Brunswick.
Robichaud says the data will then be shared in a public report in 2021 that
will identify what's being done and what could be improved.
Calls right now are happening in Moncton and Campbellton and will start in
other regions soon with an expected completion date of June.
—-
CAM – LOCAL SCAMS
There have been reports locally around the Campbellton area of phone scams
from a number claiming to be Service Canada.
The person calling claims to be with the government and asks to verify your
social insurance number.
Callers are told in some cases they are due for a refund or they are in some
sort of legal trouble.
RCMP says if you are unsure do not give out your SIN… hangup and call
Service Canada's main number and ask about the matter.
—-
CAM – ATV GONE
The Saint-Quentin RCMP are searching for an all-terrain vehicle stolen in the
community late last month.
Police say the ATV is a 2016 Can-Am Outlander XT 1000 with a New Brunswick
license plate.
It was taken from a residence on Rue Martel sometime between the overnight
hours of February 24th and the afternoon of the 26th.
Anyone with information on the theft or who as seen the ATV is asked to
contact RCMP or Crimestoppers.
—-