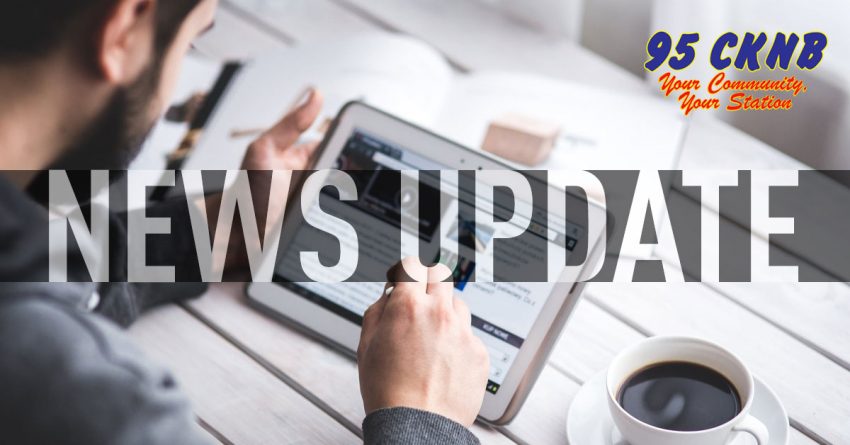 CKNB NEWS UPDATE WEDNESDAY MAY 13 2020
CAM – CAMPGROUND
The Town of Dalhousie is moving ahead with plans to open the Inch Arran
campground.
The Tribune reports town staff are formulating a strategy to make the
campground compliant with Covid-19 restrictions.
A number of staff are already back at work and summer staff are being
recalled too.
Clerk-treasurer Gilles Legacy says they will lose out on tourists and
seasonal campers from Quebec, but hopes local seasonal campers and campers
from elsewhere in New Brusnwick may allow the campgroudn to break even.
—-
CAM – LIGHTHOUSE CAMERA
Dalhousie town council will be installing security cameras to help protect
the Inch Arran lighthouse as the building celebrates its 150th anniversary.
According to the Tribune council made the decision at Monday's committee
meeting after discussing vandalism that has occured at the site.
Councillor Mel Ferguson stated signs should also be installed letting people
know the area is now protected by cameras.
Council also said repairs would be made to the decorative wall damaged by a
truck this past winter.
—-
CAM – BORDER CONTINUES
Amid continued questions on border restrictions the pass system for Listuguj
residents to cross appears to have smoothed out.
Band councillor George Martin tells the Tribune there were a few glitches
early on, but in general its going well with an average of 34 residents
getting the two hour passes daily.
The passes allow residents to enter Campbellton for essential items to a
maximum of ten residents crossing the bridge at one time.
Meanwhile. the mayor of Pointe-à-la-Croix Pascal Bujold says they, along with
their legal team are anticipating an answer soon from the Higgs government on
why they were left out of the pass system.
——–
NB – COVID NUMBERS V2.0
With no change in the numbers yesterday in the province it has been almost a
week since a new COVID-19 case has been reported.
The total number of cases in New Brunswick remains at 120 with 118 of those
considered resolved or recovered meaning there are currently only two active
cases in the province.
Across Canada the news wasn't as good with the number of cases surpassing
71-thousand with 5169 reported deaths.
—-
NB – PROV PARKS
New Brunswick has announced the limited re-opening of several provincial
parks to residents of the province just in time for the May long weekend.
The province says beaches, trails, washrooms and seasonal and daily camping
will be offered but there will be no events and no programming or
co-ordinated activities.
Mactaquac, New River Beach, Anchorage park on Grand Manan Island, Oak Bay and
Fundy Trail Parkway will re-open either Thursday or Friday — followed by
Parlee Beach and several other parks a week later.
One of the province's biggest attractions — Hopewell Rocks Provincial Park
— will open on June 5th.
—-
NB – INFR FUNDING
New Brunswick Premier Blaine Higgs is stressing the need for federal
infrastructure funding to be flexible in order to meet the unique needs of
his province
Higgs says of the 673 million dollars New Brunswick is expected to receive,
the province will only be allowed to divert about 67 million dollars to much
needed retrofits and upgrades at  health centres, schools and other public
buildings.
Higgs says there is an opportunity to put the money in areas where it's
needed most and he will press that idea with his provincial counterparts and
with the prime minister.
—-
NB – SPEEDING KID
RCMP in north western New Brunwick say they caught a person in Clair doing
110 km over the posted speed limit.
In a release police say the 19-year-old driver was caught on radar travelling
140 km/hr in a posted 50 zone.
Police issued the young driver a speeding ticket, although comments on RCMP
social media where the release was made were calling for much harsher
penalties.
—-