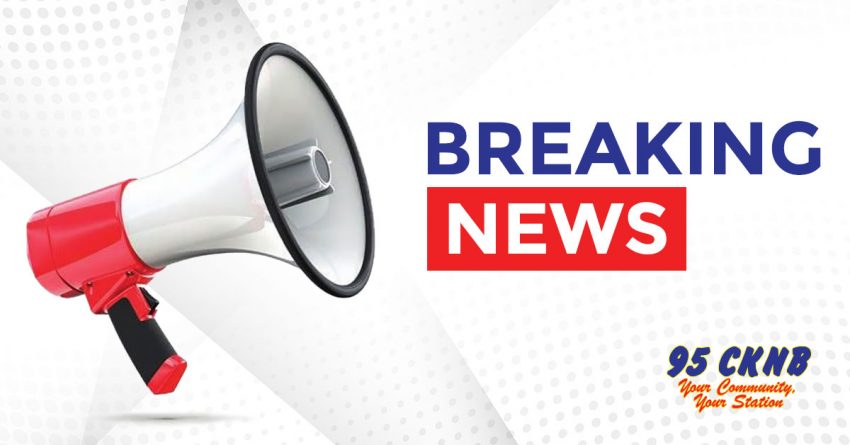 CKNB NEWS UPDATE WEDNESDAY NOVEMBER 4 2020
—
NB/CAM – MINISTER ON LTC
Health Minister Dorothy Shephard says there were issues at Atholville's
Manoir de la Vallée during the June outbreak, but they were dealth with and
lessons were learned.
Shephard responding to CBC about reports by health care workers brought in to
the home of poor conditions and improper care of residents.
The minister says she can't confirm reports of  things such as dehydrated,
malnourished, or unbathed patients, but says some key takeaways happened.
Shephard says she feels the issues were properly dealt with and they are
prepared for future outbreaks should they occur with things such as the rapid
response team.
—-
CAM – LISTUGUJ VETERANS
Like most communities Listuguj First Nation will be changing their
Remembrance day traditions to reduce risk of COVID-19 transmission.
The band has announced the community dinner will be cancelled and a calendar
featuring veterans is being developed in its place.
You can bring a picture and information of a family member to the Veterans
Memorial Building on November 11th from 11 till 3pm to be included or email
the package to administration.
Campbellton and Dalhousie will both be holding much smaller services this
year that will be streamed on the internet to avoid crowds.
—-
CAM – MUSEUM ISSUES
The Restigouche Regional Museum in Dalhousie says it survived despite being
open on a restricted basis this year.
Museum spokesperson Anne Babin tells the Tribune they were down more than
85-percent compared to last year and like other non-profits saw fundraising
activities dry up.
The museum housed in the old courthouse and jail had several protocals in
place that restricted visitor access such as all guests being led by a guide,
and only two tours at a time.
Babin says it created a lot of extra work for staff, but now they are closed
for the winter and government funding helped cover some expenses.
——
NB – ENERGY SAVING BOOM
NB Power says the boom in home renovations brought on by the pandemic has
also seen a rise in applications for energy saving programs.
Spokesperson Diane Spencer tells CBC there are about 7-hundred New
Brunswickers signing up a month for various programs… a 30-to-40-percent
increase of past years.
The programs often give money back rebates on repairs that make homes more
energy efficient like increasing insulation or installing heat pumps.
The first step is to schedule an energy audit to see what needs addressing in
your home and then completing recommended projects.
—-
NB – HIGGS Vs. NAT CARE STANDARDS
Premier Blaine Higgs is rejected Prime Minister Jutsin Trudeau's call to
establish national standards for long term care facilities.
Trudeau has called on the provinces to come together and work towards nation
standards in light of the high numbers of Covid outbreaks and deaths at long
term care homes.
Those outbreaks have frequently exposed staff shortages, inadequate resources
and overcrowding.
Brunswick news reports Higgs is pushing back against the idea, saying he
doesn't want Ottawa over reaching telling the province how to care for its
aging population  – or forcing the province into new spending.
—-
NB – COVID UPD
For a second straight day there are no new cases of Covid-19 to report in New
Brunswick.
It's also three straight days since the last case was reported in connection
with the outbreak in Campbellton-Restigouche, an encouraging sign that the
outbreak may be coming under control.
Zone Five does remains in the more restrictive orange phase of recovery for
now.
The number of active cases in the province has now dropped to 29. Five people
are currently hospitalized with the virus in New Brunswick – including one
patient in intensive care.
Across the country a distressing 46-hundred new cases were added yesterday as
the active case count climbs above 31-thousand.
—–