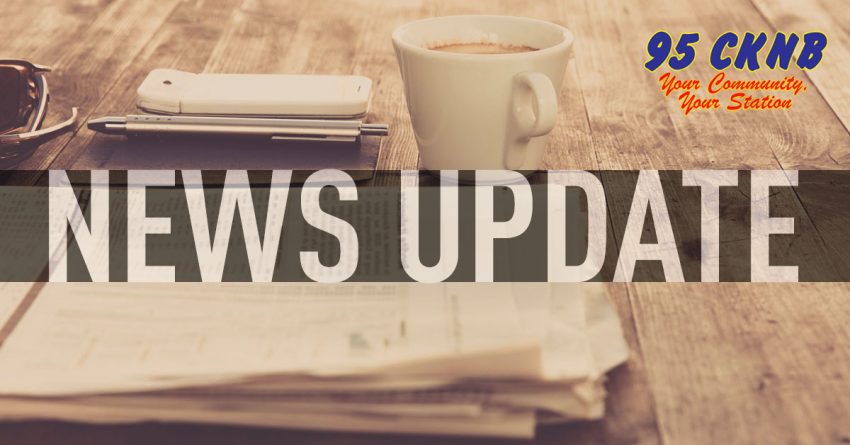 CKNB NEWS UPDATE WEDNESDAY OCTOBER 9 2019
—-
CAM – DOCTORS WALK
The 7th annual Doctor's Walk surpassed their 30-thousand-dollar fundraising
goal.
375 participants showed up to walk the 5-kilometers in support of new
palliative care beds at Campbellton Regional Hospital raising over
34-thousand-dollars.
Jean-Luc Landry, Executive Director of the Friends of Healthcare Foundation
says they are very proud of the support shown saying they are grateful for
the partnership established with Restigouche physicians.
—-
CAM – VITALITE DIRECTORS MEETING
The Board of Directors of Vitalité Health Network held its regular public
meeting on Tuesday in Moncton with the Restigouche Hospital Centre coming up.
CEO Gilles Lanteigne updated the board on continued changes to the hospital
to implement the suggestions of the Weber report.
As part of ongoing process… nurses have recently received specialized
safety training and a plan has been approved for psychiatric locums to help
shortages.
The Weber report in response to a damning report by Ombuds Charles Murray
noting mistreatment and inadequate care at the center.
—-
CAM – ATHOLVILLE BREAK
A water main break has resulted in some Atholville residents first losing
water and now a temporary boil order has been put in place.
In a release the community says residents living on Notre Dame Street between
Danjack to Beauvista are asked to boil their water for use until further
notice.
Normal procedure for boil orders require water be brought to a rolling boil
for a full minute before use.
—-
CAM – FIRE WITNESSES
RCMP and the Fire Marshall are investigating the latest fire in Eel RIver
Dundee as suspicious and are looking to the public for help.
B & S Lavalee Trucking was destroyed in the early morning fire on Friday.
Sgt. François Côté of the Campbellton RCMP tells the Tribune they believe its
arson and are trying to locate witnesses and any video surveillance from
surrounding buildings.
The fire was the fifth major one this summer in the small community and the
fourth that has been deemed suspicious. Anyone with information is asked to
contact the RCMP or Crimestoppers.
—-