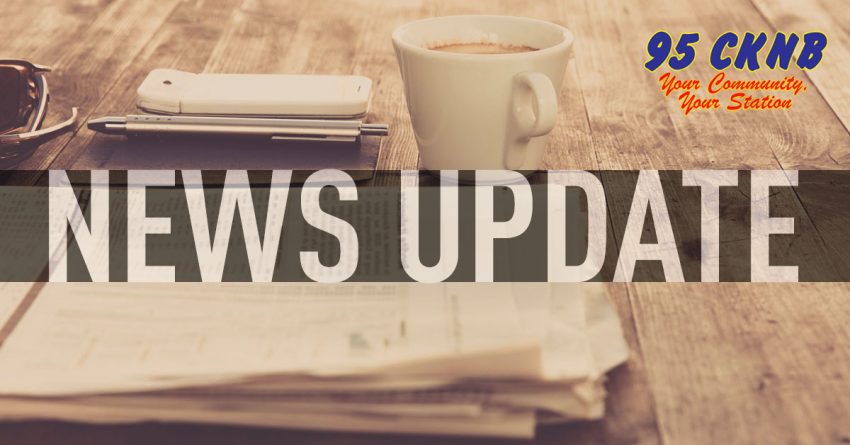 CKNB NEWS UPDATE WEDNESDAY SEPTEMBER 25 2019
—-
CAM/NB – LISTIGUJ LOBSTER
The listuguj First Nation says it intends to challenge federal limits on it's
commercial lobster fishery.
The Mi'kmaq first nation has the right to fish for lobster in the fall –  but
the catch can't be sold commercially.
Listuguj Chief Darcy Gray insists they should be allowed to sell some of the
lobster they catch from the fall fishery in the Bay of Chaleur.
While The First Nation did previously sign a new framework agreement on
fishing rights with the federal government a year ago, the chief says the
negotiations have been taking too long.
—-
MIR/CAM – STOLEN BOAT
RCMP say they have recovered a boat stolen from a residential property in
Caraquet last week but are still looking for those responsible.
The stolen brown and white 2012 Sea Ray was discovered in good condition in a
gravel pit on Lemque Island on Sunday after disappearing from a home on Rue
Sebatsien late last week.
Mounties are asking anyone who may have seen the boat being transported or
used to contact the RCMP or Crime stoppers.
—-
CAM – ZENABIS INCREASE
Zenabis Global continues to grow and has increased its licensing for an
additional 3-thousand-kilograms of cannabis at the Atholville facility.
In a release, CEO Andrew Grieve says this is the final key license amendment
for Atholville.
Grieve says in nine months the plant has gone from under 6-thousand-kilograms
of dried cannabis production to its current allowance of over
46-thousand-kilograms.
—-
CAM – SERVICE BUDGET
The Restigouche Regional Service Commission's draft budget for 2020 will see
an increase of about 173-thousand-dollars over last year.
According to the Tribune the preliminary number sits at about
2.9-million-dollars as opposed to last year's 2.74-million.
Solid Waste Management accounts for most of it with an increase of just over
150-thousand-dollars.
Commission members reviewed the budget at last weeks meeting and will vote on
its final draft in November.
—-