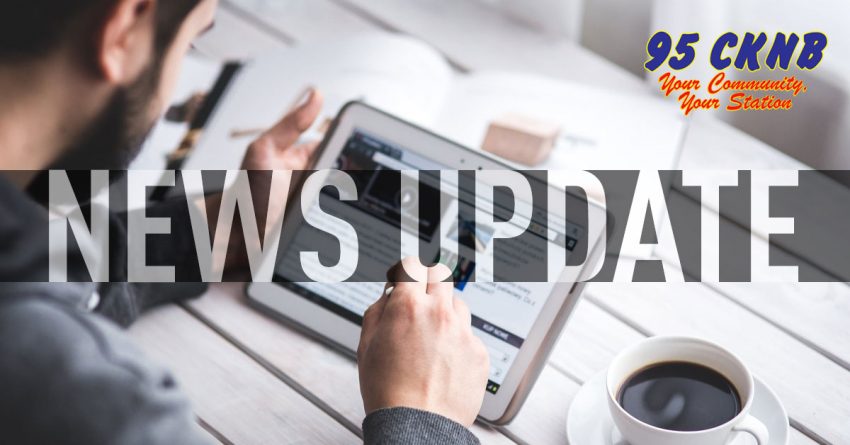 CKNB NEWS UPDATE WEDNESDAY SEPTEMBER 9 2020
—-
CAM – SMALL BUSINESS HELP
Campbellton's Business Improvement Area Corporation says what ever party wins
the election they need to help small business.
President of Downtown Campbellton Luc Couturier tells the Tribune a lot of
small businesses are struggling and as the heart of New Brunswick they create
a lot of jobs.
He wants to know what's going to happen if small businesses starts closing
and those jobs go away in Campbellton.
Couturier says the government should focus on where the needs really are
rather than just saying there's a pandemic… lets give cheques to everyone.
—-
CAM – RACISM HELP
Eel River Bar First Nation Chief Sacha Labillois-Kennedy says she has no
preference on who wins the election as long as they help.
Labillois-Kennedy speaking with the Tribune says she would like to see any
new government address systemic racism, and treat First Nations with more
respect.
The Chief says she would like to see serious issues such as systemic racism
be addressed.
The Liberals, NDP, and Greens have said they would hold an inquiry into
systemic racism against Indigenous people with the PCs and People's Alliance
saying there are other ways to analyze the issue.
—-
CAM – DOC SHORTAGE MAYOR
Campbellton mayor Stéphanie Anglehart-Paulin is continuing her efforts to
challenge Vitalite Health over a shortage of doctors in the region.
The mayor launched an online petition after four doctors recently announced
they were leaving Restigouche.
Anglehart-Pauline tells Radio Canada Vitalite points the finger at the
community, but its time for them to look at themselves in the mirror.
The petition has garnered over 2-thousand signatures so far. The mayor feels
the major problems with the network are management and a toxic work
environment.
——-
NB-Leaders Business session
Business people were the target of three of the party leaders yesterday in
virtual question and answer sessions.
The Liberal's Kevin Vickers says the province needs a growth agenda and not
what he called Blaine Higgs' path of cuts and austerity. Vickers promised to
beef up the province's development agency putting Opportunities NB on
steroids.
P-C Leader Blaine Higgs pointed out the budget his government tabled in the
spring is paying off and he's not planning anything new, saying he's never
seen a time when there's been so much positivity in the province.
Green Leader David Coon says his government would help small business that
run up against barriers because they are seen as too small to warrant
interest. He's also leery of plans for the development of small nuclear
reactors in the province calling it a very risky business.
The business groups will hear from N-D-P leader Mackenzie Thomason and Kris
Austin of the People's Alliance today.
—-
NB-School's back
Thousands more students head back to schools today as the staggered return to
classes continues.
The return to classes has been split up depending on grade and initials.
Teachers run the students through an initial session outlining all the new
rules and protocols they will have to follow.
The first day yesterday seemed to go well.
While they have to wear masks in schools, it's not required outside and many
students heading out for lunch break took their masks off as they gathered
with friends.
—-
NB – NURSE PRACTIONER ASK
New Brunswick's Nurse Practitioners say they look forward to working with a
newly elected government to catch the profession up to other provinces.
A release by the association says New Brunswick is the only province that
does not give laboratory and diagnostic privileges to independent nurse
practitioners.
President Laura Gould says with 40-thousand people not having access to a
primary care provider they could be filling in the gaps.
Gould says many independent physicians have been granted access to these
privileges and they are simply asking for the same ability to care for their
patients.
—-