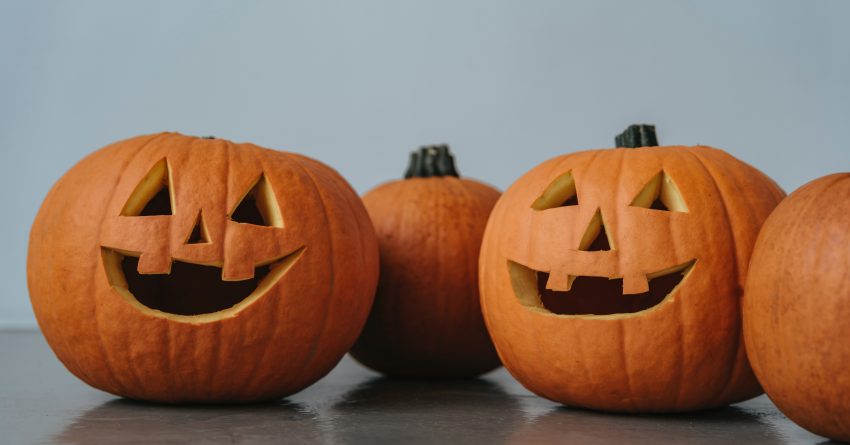 Fun alternatives to Trick-or-Treating in the orange level
A lot of questions right now with Halloween and just what is allowed with the orange level. According to public health guidelines, door-to-door trick or treating is not permitted.
If we're still in Orange come October 31st, we can still enjoy Halloween within our two household bubble, plus immediate family. . .and so we put together a list of socially distant and fun at home activities that are sure to have the kids excited!
Create a Haunted Halloween Hunt
This is a great and spooky alternative to trick or treating. You decorate your house and put on some Spooktacular music! Hide candy all throughout and even out in your yard where possible (a lot like an Easter egg hunt). The kids need to find the candy bags and get to enjoy delicious treats that you know are safe!
Indoor Trick-or-Treat
Just because door-to-door trick-or-treating is not permitted, doesn't mean you can't go door to door inside. This is great, especially if family and your bubble house are close by. Have adults dress up and be in each room of the houses. Then have one adult take the kids around to each door for trick-or-treating. Make sure you're stocked with all the essentials (and by essentials, we mean candy and chips…no apples!)
Spooky Movie Marathon
Just like the old days (remember Goosebumps and Are you Afraid of the Dark marathons). Pick some movie, or spooky TV shows, to sit down to. Make it fun with Halloween themed snacks as well! This can be a group activity as well — invite their friends to a virtual watch party and get all the kids together at each of their homes to enjoy a movie using Netflix Party or other service where you can watch together.
No matter how you celebrate, have fun with it and remember — at home or in the neighbourhood, the kids will have fun no matter what!