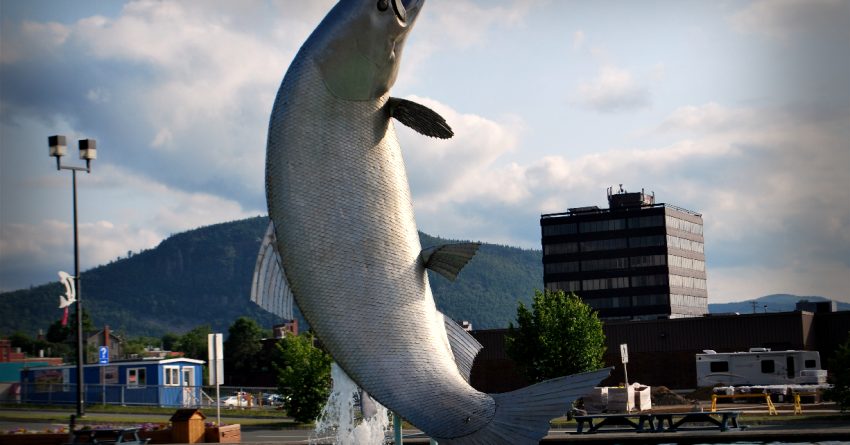 The Campbellton Regional Community Discloses its 2023 Budget
Campbellton, N.B – The Campbellton Regional Community will have 8 different property tax rates for it's residents. At the end of the 4-year transition period, there will be three levels of property taxes in the municipality: one rate for the urban area (former Campbellton), one rate for the municipal area (former Atholville and Tide Head) and one rate for the rural area (former Val D'Amours, Saint-Arthur, Glencoe, McLeods and a portion of the Dalhousie LSD).
The projected rates will be as follows:
Urban rate = $1.70 to $1.80 per $100 of assessment
Municipal rate = $1.55 to $1.70 per $100 of assessment
Rural rate = $1.45 to $1.55 per $100 of assessment
For the year 2023, all taxpayers will see their property tax increase by 6.5 cents per $100 of assessment. This represents an annual increase of $65 for a single-family home assessed at $100,000 or just over $5 per month of adjustment.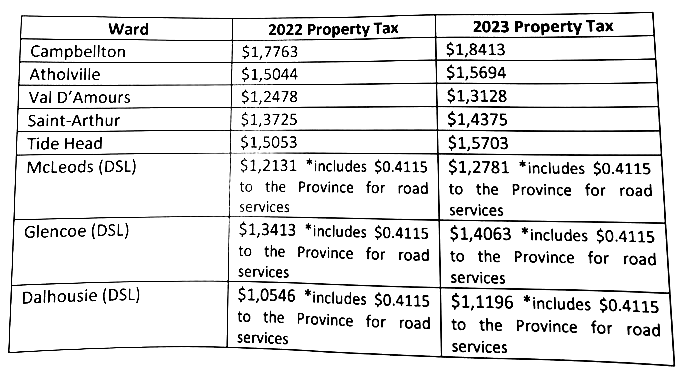 This increase in property taxes is largely due to the increase in the inflation rate of more than 7% which has a significant impact on the municipality's expenses, as well as the sharing costs of common services such as recreational services, governance, administration, etc.
"It will be important to focus on a sustainable service delivery model for the citizens of the Campbellton Regional Community. We need to do a thorough financial and service analysis. We must also focus on economic development and implement an innovative growth plan to generate more wealth," said Mayor Levesque. "The future is bright for the new municipality. We have great opportunities ahead of us, which my council and I will approach with enthusiasm and determination."
The Campbellton Regional Community consists of the former municipalities of Atholville, Campbellton and Tide Head, as well as the local service districts of McLeods and Glencoe, and a portion of the local service district of Dalhousie. The total expenditure budget is over $22 million.
The municipality of 12,000 residents has a tax base of $1.06 billion, which represents a large share of the wealth in Restigouche.
The 2023 budget was adopted by the Minister of Local Government. Council and its management team will be responsible for establishing budgets for the year 2024 and beyond.