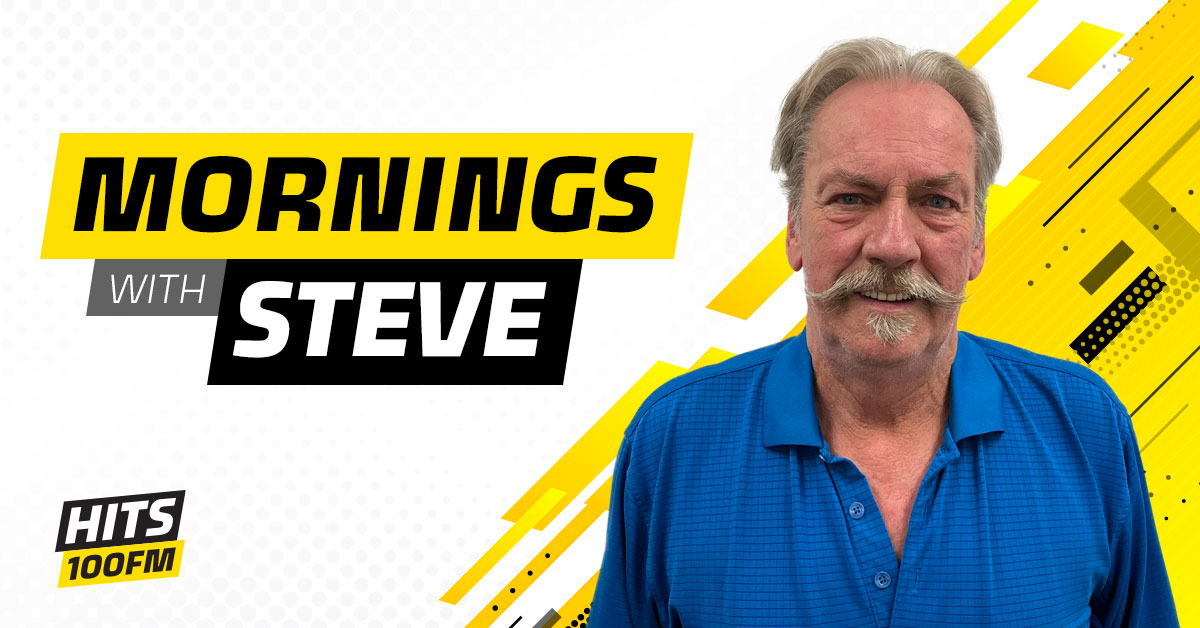 Mornings with Steve
Join Steve for Hits 100 FM Mornings!
Q & A with Steve
First album you bought?
BLACK SABBATH (SWEET LEAF)
You get to invite 3 people dead or alive to dinner. Who do you invite?
MY MOTHER, WAYNE GRETZKY AND JENNIFER ANNISTON
Describe yourself in 3 words?
PASSIONATE, CARING AND GIVING.
Celebrity Crush?
JENNIFER ANNISTON
Something you've done that you never thought you'd do?
BROADCAST A PROFESSIONAL HOCKEY GAME.
Who do you admire the most?
MY THREE DAUGHTERS.
Favourite TV Show of all time?
WALTONS
One superpower you would want?
CURE CANCER
What's your biggest fear?
LOSING LOVED ONES
What's your biggest pet peeve?
BEING LATE
What's one place you want to visit?
SCOTLAND
Who's your favourite superhero?
HOMER SIMPSON
What was your favourite subject in school?
BUSINESS TECHNOLOGY
What would your last meal be?
MEATLOAF.
What are you really bad at?
ACCEPTING DEFEAT
Tell me something weird about you.
IM A KID STILL IN A MANS BODY
Who is the most famous person you've ever met?
GRANT FUHR